Many Trump Refugees in One Body
written and performed by Lyralen Kaye
   directed by Caitlin Stewart-Swift
at the Boston Playwrights Theatre March 13 & 14, 2018, tickets on sale 2/15/18

 at the Warren Theater, the Brighton UK Fringe, May 8-10, 2018, tickets on sale now!

at the Hollywood Fringe, June, 2018, dates TBA.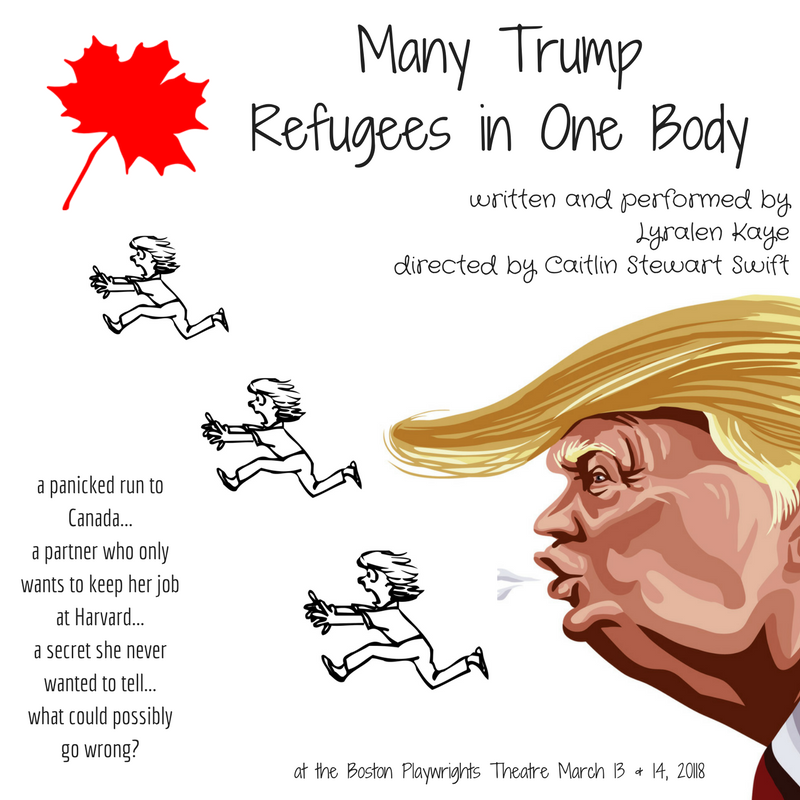 Many Trump Refugees in One Body
.…is the hilarious story of Lyralen Kaye's reluctant and surprising prescience about Trump…and her absolute ignorance about what it takes to immigrate to Canada.
You can't just move there!
 Find out what happens when you   try…and they keep asking the exact questions you don't want to answer.
About Lyralen
Lyralen Kaye began her acting career as a slam  poet. She won the Amazon Slam and Super Slam in 1998, and was on the women's team in 2003. She went on to perform her solo show Family and Other Strangers at theaters, colleges and coffee houses in New England, before committing to the ensemble work she fell in love with when she studied the Meisner technique with Fred Kareman at Carnegie Hall. Many Trump Refugees in One Body is a return to her performance roots, with the same juxtaposition of wildly unlike characters, and with the same truth-telling. Even when the person she's telling on is herself.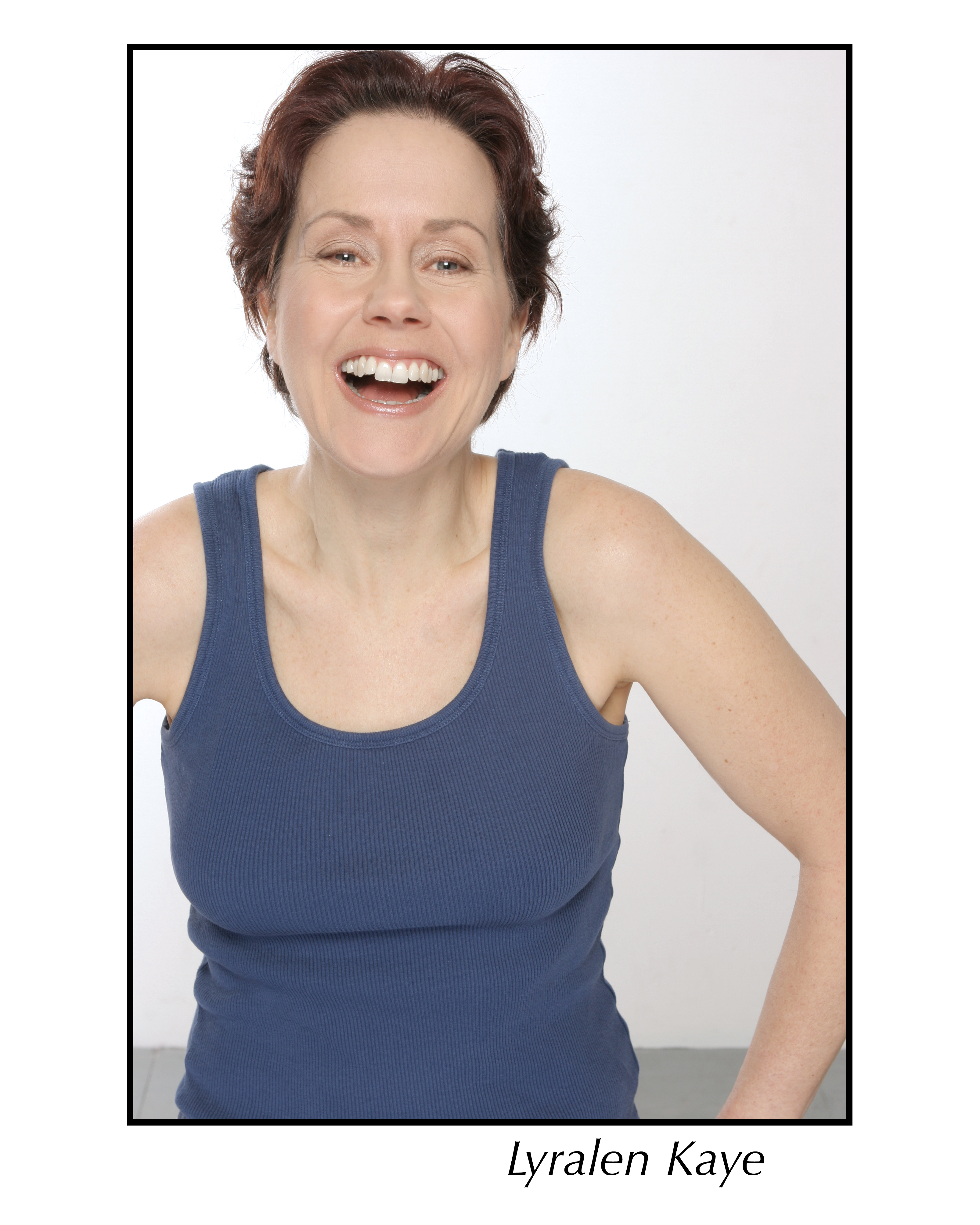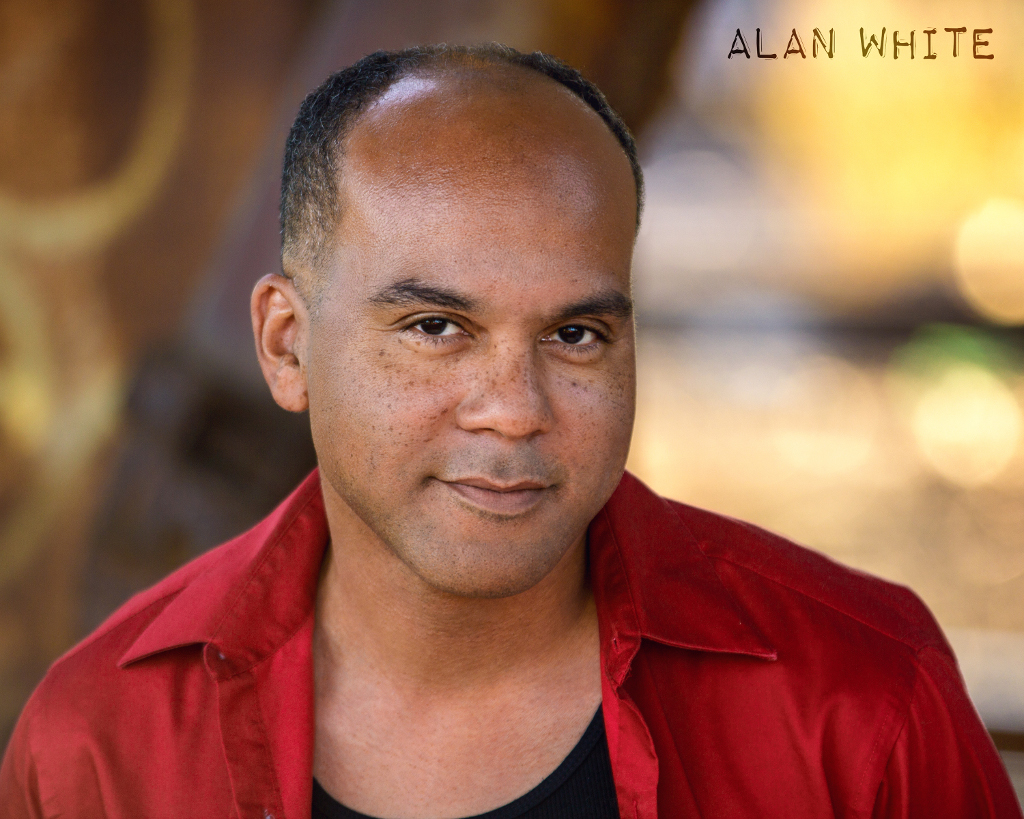 Meet the Storytellers!
Alan White and Meghann Perry are both Boston storytellers. Meghann is a two time Moth Grand Slam finalist and a three time South Shore Story Slam winner, Alan is a professional actor and also a Story Slam and Mass Mouth winner. He was on WGBH just this week! Their stories–as in, true stories told live–are moving, funny, inspiring…and at times even shocking. They tell about racism, family, love, addiction and their own search for visibility and humanity. They will be opening for Many Trump Refugees in One Body on March 13 & 14 at the Boston Playwrights Theater.