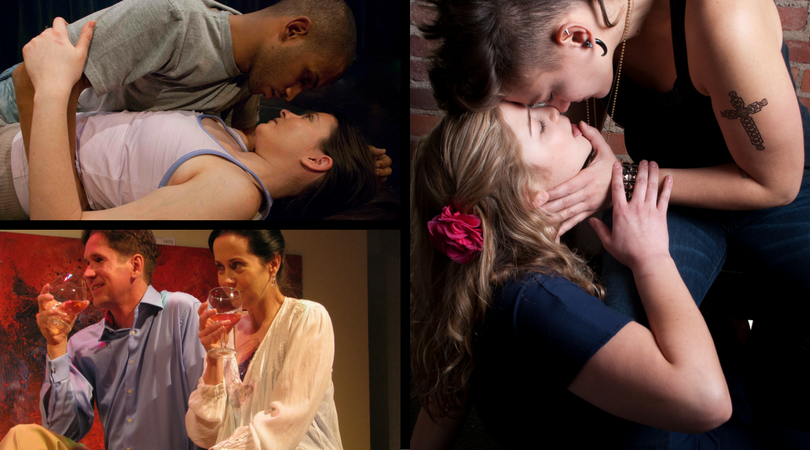 Theatrical Reviews
Points of View
The result was an afternoon of theater that amply demonstrated love's highways and byways is a topic that's arrived safely into the 21st. Some of the one-acts were hilarious, others disturbing. Every one of them got you to thinking about the intricacies of the hearts of men and women.
– The Kay Bourne Arts Report, February 3, 2011
The Color of Film Collaborative, Inc.
Kay Bourne
Betrayal
Another Country Productions and Factory Theatre do full justice to Pinter's vivid exploration of time and love in "Betrayal."
– Bay Windows, May 26, 2010
By Jules Becker
 The driving force behind this production is superb acting.
– Boston Tab, May 25, 2010
By Sheila Barths
 Saint John the Divine in Iowa
 The audience knows it is in for something special right from the Reverend's opening sermon, which Kaye delivers as effortlessly as if she were making off-the-cuff remarks at a friend's dinner party.  In scene after scene, the cast eschews theatrics for underplayed moments of intimacy.
– New England Theatre Geek
Craig Idlebrook, March, 2012
 Reverend Alex's inner conflict as mother and minister develops convincingly as the pressures brought by her conservative church move in a collision course with her determination to support her daughter's needs.
– The Bay State Banner, March 2012
Jules Becker
SLAMBoston, Diverse Voices in Theatre
This night turned out to be the real Hit of the week. Eight brand new plays, none of them over fourteen-minutes long, were given the Olympic-Judging treatment— scripts, direction, performances — there was solid work everywhere. Another Country Productions company has managed to make these into Must-See evenings of high-voltage theatrics.
Don't miss their next one! I know I won't.
–Theatre Mirror
Larry Stark, That Was the Week that Was